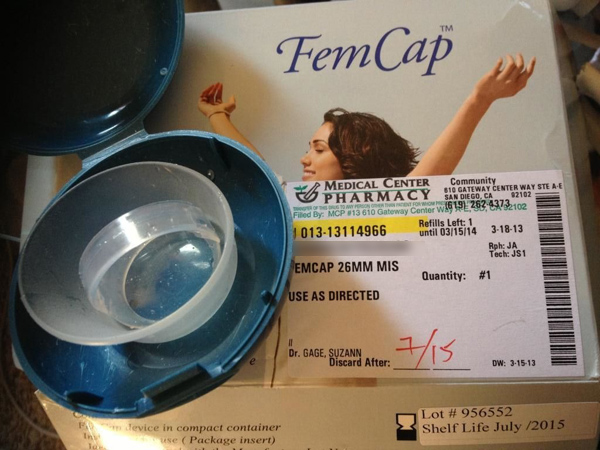 The FemCap is a non-hormonal barrier method of birth control. The cap is part of the evolution of Cervical Caps which were popular in the 70's and were recently discontinued from being manufactured. The FemCap is made from silicone and functions by covering the cervix, preventing ejaculate from entering the uterus. It is recommended that users add spermicide to increase it's effectiveness.
Because the FemCap must be placed internally around the cervix, it requires careful guidance and patience to learn how to place it securely and confidently.  During the fitting, you will learn how to locate your cervix with your fingers and also by using a speculum, flashlight, and mirror.  I will determine your size which might require trying on more than one in order to ensure the best fit.  I will manually check that the FemCap is completely covering your cervix and will gently pull on the handle to make sure it is snug and on correctly. I will also guide in you in removing the FemCap.
Once the size is determined, I will help you place the prescription order.
Cost is sliding scale: $50-$90 payable by cash or check only.
To get fitted for a FemCap, clients must have and bring with them a copy of a current normal pap result (within 9 months).